Blueprint's Checkout SMS feature enables merchants to create a checkout link send directly on the chatbot.
1.) When on an individual customer profile, click the
Checkout SMS
button located on the top right-hand side of the Customer Insights section.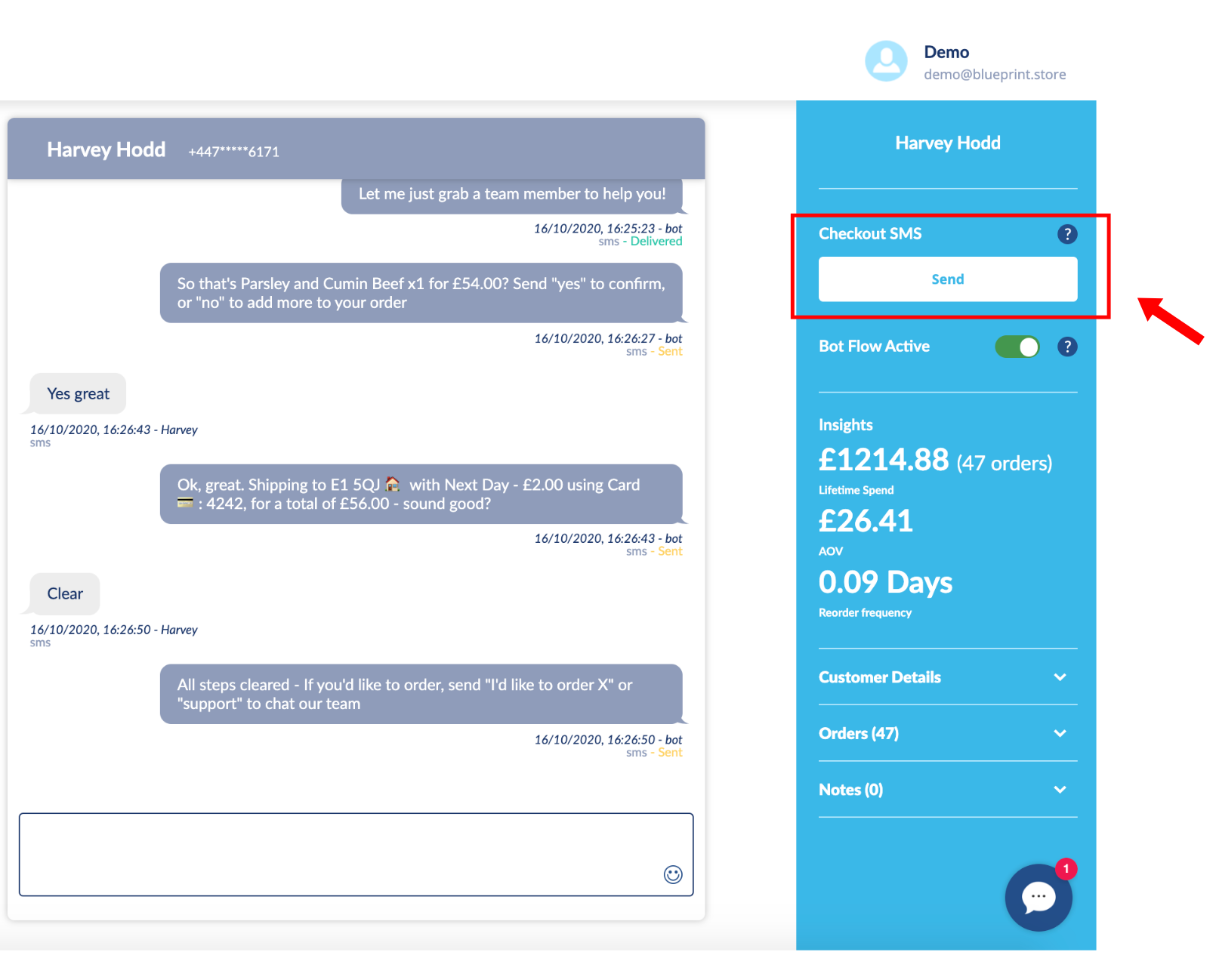 2.) Choose the product you want to create a link for. Your entire product catalogue is available for you to choose.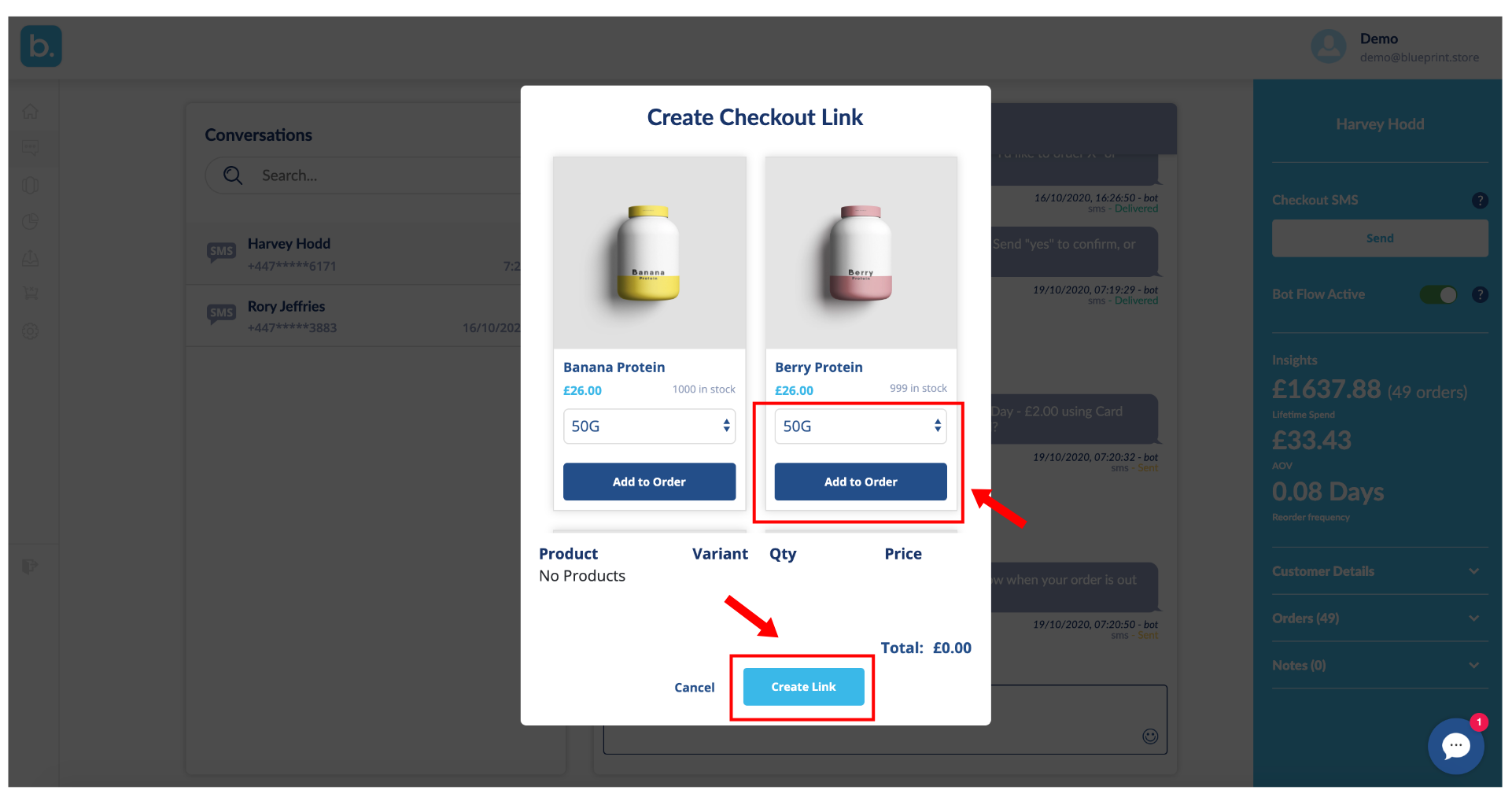 3.) Once sent, the link will display a product checkout link to a consumer.
4.) Once clicked, this link will open up a checkout link with a pre-filled cart and shipping details of that specific customer.
If you have any other questions, email us directly at support@blueprint.store.